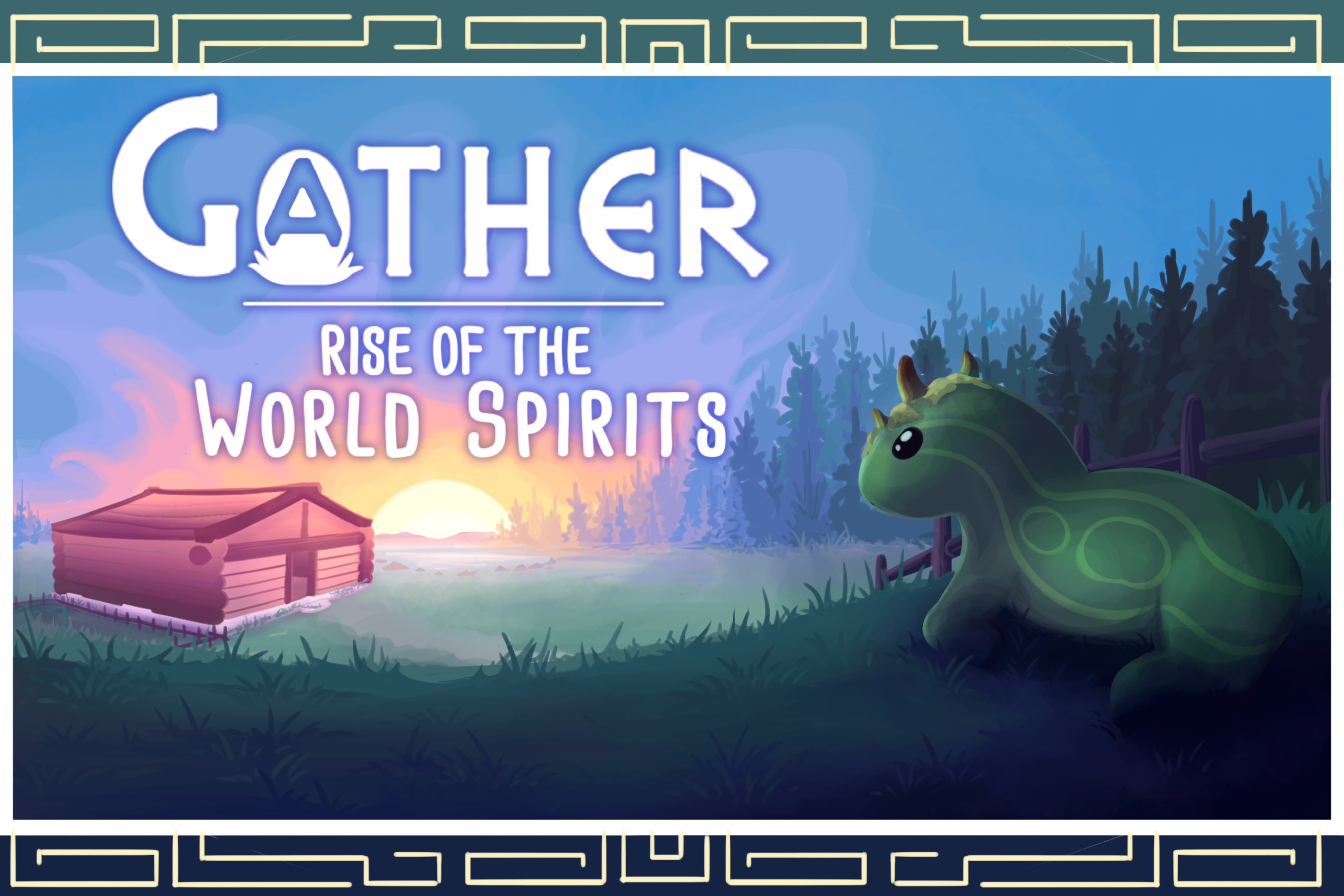 Gather: Rise of the World Spirits
Gather is currently in-development! Follow development on Twitter!
Last Update: January 18, 2020

Seek out the eggs of the World Spirits, and uncover the secrets of a forgotten civilization.

___________________________________________
Bugs & Feedback
Feel free to fill out the feedback form or leave a comment!
https://forms.gle/PkFFJLGx7PvjQEiq5

The Game
Gather takes you on an enchanting adventure across the world.

Long ago, the World Spirits faded and left the eggs of a new generation in their place. Unfortunately, the last person tasked with collecting those eggs didn't make it; so now it's up to you. Try not to fail like your predecessor, or human civilization will remain in ruin.
The World Spirits you hatch will give you their powers-- so go, strong and magical, and search every dark corner of the land!

Controls

| | |
| --- | --- |
| Movement | WASD |
| Interact | E |
| Dash | Space |
| Sit (in fern circles) | Alt |
| Inventory | F |
| Pause / Options | Esc / P |
Performance
My computer is one evolution step from a mollusk:
- Atmosphere: Off
- Clouds: Off
- HQ Shadows: Off
My computer can run things, but poorly:
- Atmosphere: Off
- Clouds: On
- HQ Shadows: Off

My computer does the zoom zoom:
- Keep default settings

Download
Click download now to get access to the following files:
Comments
Log in with itch.io to leave a comment.
As Usual Gameplay from Z9ZGAMES Channel!!
With All Thanks to the Creator of the Game!!
Thank you for doing a gameplay video! I'd love to see you take a run through the puzzles that are past that first fence.